Using the services of Royal Mail we can post you or a loved one some cakes. Its the same range of delicious cakes, flapjacks and friands with a few minor limitations so that your cakes arrive in tip-top condition.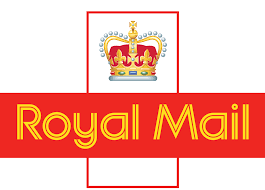 1st Class Royal Mail delivery, usually next day delivery. Specified as a 1-2 day service but our tests to the extremes of Scotland were all next day! This is mainland UK service only and the cost is included in the box of cakes we despatch.
We offer 2 cake box options with the ability to choose your favourite flavours and mix'n'match;
Cake Box
£25.00 *
*includes free delivery to mainland UK.
Friand Box
£21.00 *
*includes free delivery to mainland UK
Choice of up to 9 Cakes Slices from 7 Flavours;

Millionaires Shortbread
Chocolate Brownie
Cherry & Marzipan Cake
Lemon & Almond Cake
Date & Walnut Cake
Oat, Date & Walnut Flapjack
Oat & Apricot Flapjack
Choice of up to 6 Friands from 5 Flavours;

Chocolate Chip
Chocolate & Ginger
Raspberry
Blueberry
Seasonal Friand (Flavour Varies)

Postal Service – Price quoted is per-box
Ordering: Drop us an email with your phone number, address and what you would like and we will contact you to arrange despatch of your order. Email us here. Or you can telephone us on 01761 347112 or 07795 844627.
Payment: Once your order is confirmed we will send you an invoice with a link for payment by Debit/Credit cards, Apple or Google Pay using Square.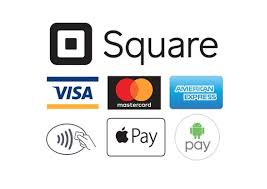 Despatch: We aim to get your order despatched within 2-3 days of order confirmation – or , once the next fresh bake has been completed. We are typically baking on a Monday, Wednesday and Friday during the current pandemic so you'll never have to wait too long for your cakes! If you have any time specific constraints please make sure you let us know and we will do everything we can to accommodate this.
Any questions, do get in touch we'd love to hear from you.
EMAIL US or CALL US 01761 347112 or 07795 844627
Need something different? Call us.
Chocolate Chip Friand GF
£3.00 ea
Chocolate Chip Friand – a moist, dense textured muffin style cake
Quantities: Box of up to 6.  Can be included in larger variety box.
Free From: Gluten, Wheat
Shelf-Life: Product should be stored in an airtight container, at ambient temperature and should be consumed within 7-10 days of purchase.
Suitable for home freezing: Yes
Please note that all products are produced in an environment that uses Peanuts/Tree Nuts.  Whilst every effort is made to avoid any cross-contamination, trace elements may be present.  If you are unsure please ask us for more information.
Category:
Gluten Free Products