We offer a local Direct-2-Home delivery service and welcome orders from cake-loving consumers around Somerset, Wiltshire and Dorset.
Cake Slices
& Flapjacks
Friands
£2.50 each
£3.00 each
Bake Box
Tray Bake Box
Friand Box
£15.00 including
*Free local delivery
£32.00 including
*Free local delivery
£18.00 including
*Free local delivery
6 Cake Slices or
Flapjacks
16 Cake Slices or
Flapjacks
6 Friands
Select up to
3 flavours
Select up to
4 flavours
Select up to
3 flavours
Your Great Cake Selection Box
£ Priced on Content £
**
A mixed selection of Bakes & Friands personalised for you!
Tell us what you would like and we will put your box together
– just how you want it!
Free local delivery and 10% discount on individual prices.
**Minimum order £30
* Free local delivery is included on all orders over £15
** Minimum order for Your Great Cake Selection Box is £30
Local Delivery Area: 30 mile radius from our bakery unit at BA3 5FX which includes; Axbridge, Bath*, Bradford-On-Avon, Bristol*, Bruton, Frome, Gillingham, Keynsham, Nailsea, Radstock, Shaftesbury, Salisbury, Trowbridge, Warminster, Westbury, Wells, Wilton, Yeovil.
Please Note: * delivery excludes Clean Air Zone surcharges, if applicable.
Certain areas are covered on set-days of the week – we'll let you know how fast we can get your cakes to you….
Ordering: Drop us an email with your phone number, address and what you would like and we will contact you to arrange delivery. Email us here.
Or you can telephone us on 01761 347112 or 07795 844627.
Payment: Once your order is confirmed we will send you an invoice with a link for payment by Debit/Credit cards, Apple or Google Pay using Square. We can accept contactless on delivery if online access is a challenge :).
**All prices shown are per portion – Quantity package/discounts may apply.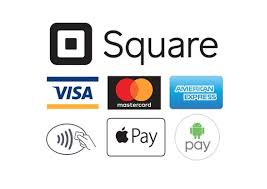 Any questions, do get in touch we'd love to hear from you.
Need something different? Call us.
Cherry and Marzipan GF
£2.50 ea
Cherry and Mazipan Cake Slice – A gluten free bake with luscious cherries rippled with neutral marzipan.
Free From: Gluten, Wheat
Quantities: Boxes of 3 Slices or as part of a larger box mixed with or without other flavours.
Shelf Life: Best stored in an airtight container at ambient temperature, product will remain fresh and should be consumed within 7-10 days of delivery.
Please note that all products are produced in an environment that uses Peanuts/Tree Nuts.  Whilst every effort is made to avoid any cross-contamination, trace elements may be present.  If you are unsure please ask us for more information.
Category:
Gluten Free Products